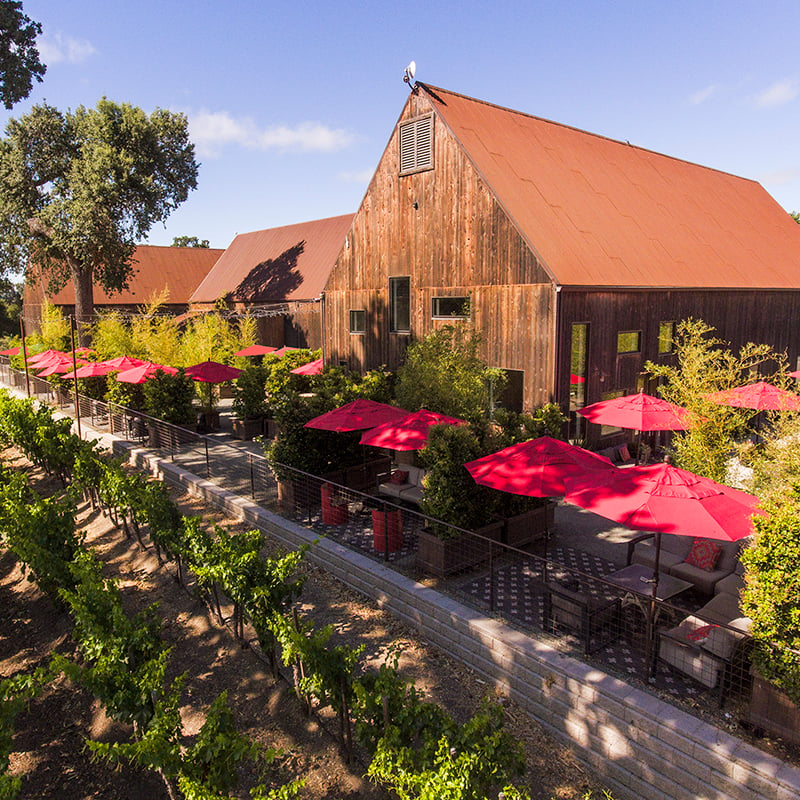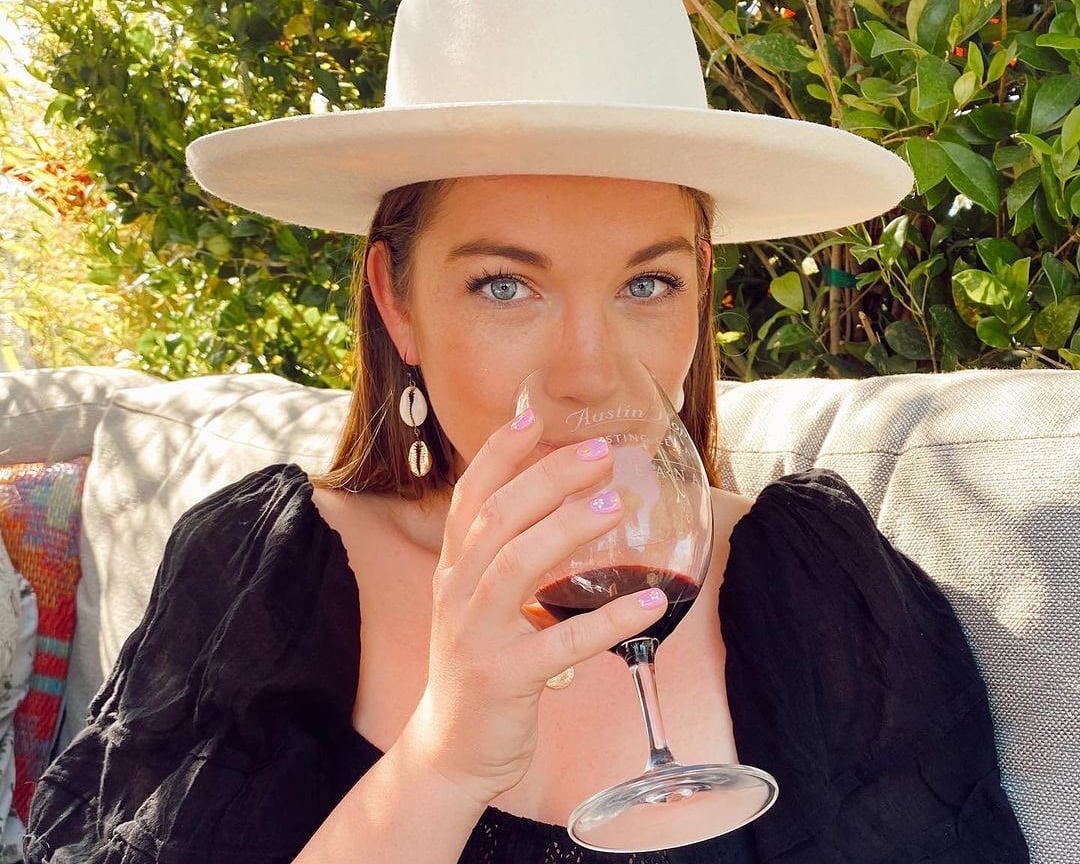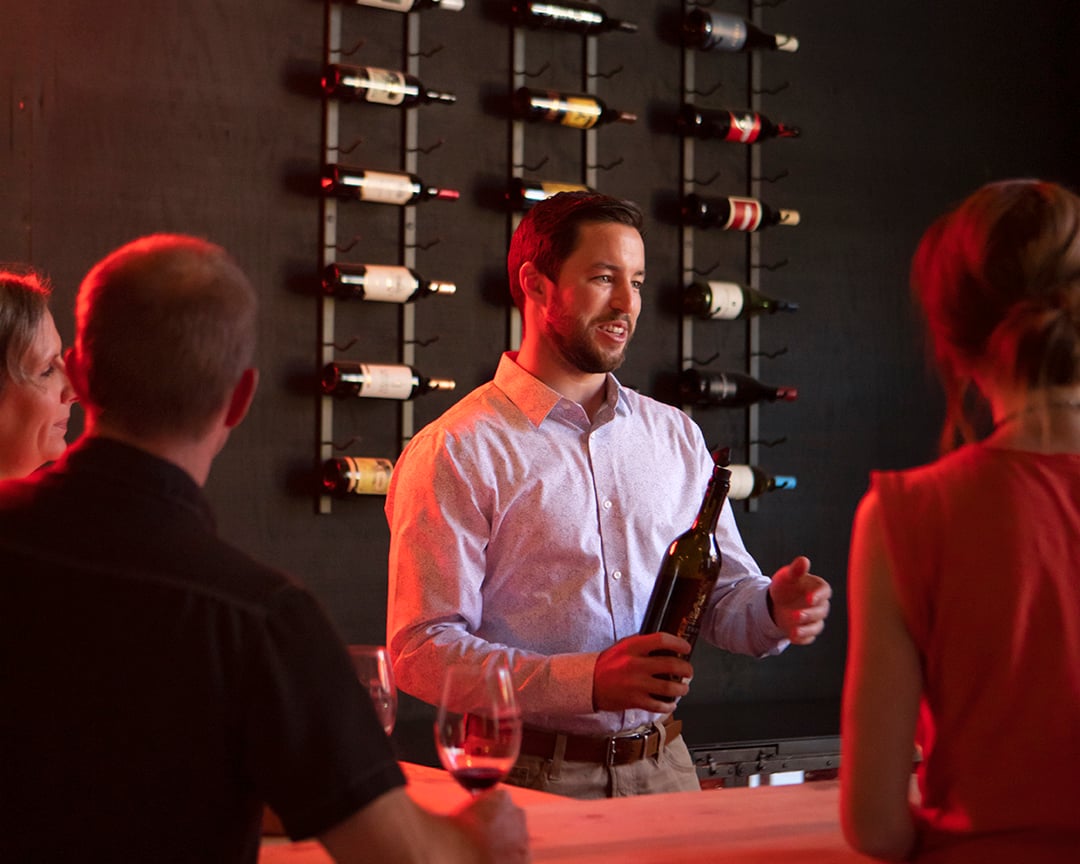 The Austin Hope & Treana Tasting Cellar offers seated tastings with a casual, fun approach to award winning, world class wines. The spacious, unique tasting areas are a blend of eclectic décor, lounges and outdoor cabanas overlooking the estate vines. We look forward to sharing our wines, our passion and creating an exceptional experience for you.

For additional information please call 805-238-4112 or email [email protected]
Legacy Tasting:
Our legacy is yours to share! You will enjoy tasting five wines personally selected by Austin Hope. These wines are the very best representation of Austin Hope & Treana Wines and change seasonally. Get ready to enjoy a casual, friendly, fun approach to world class wines that represent a true expression of Paso Robles.
Virtual Tasting:
Gather your friends and clients and join our Austin Hope & Treana Wine Advisor for a private, complimentary tasting on Zoom! We assist you in the selection of the wines for tasting and confirm a reservation date. Then YOU  join us for a fun, virtual experience tasting our wines. A great way to taste our new releases and stay connected with friends and family across the globe. For more information or to book a Virtual Tasting please email [email protected]
World Class Wine & Cheese Pairing
This one of a kind elevated tasting, at the Austin Hope & Treana Tasting Cellar begins September 7, 2021. Enjoy locally produced cheese from Stepladder Creamery expertly paired with the world class wines from Austin Hope. We can't wait to share the details of how this perfect pairing was formed, but be assured that when our winemaker and their cheesemaker get together to create a wine and cheese pairing, the experience is like no other! These two artisans have crafted this unique wine and cheese experience for you to enjoy.
Your tasting will include five Austin Hope Wines paired with five Stepladder cheeses.
A perfect pairing that only true love can create.
$50 per person
$25 of this tasting can be waived with a purchase of $100 of wine.
Reservations must be made 7 days in advance.