Why You Should Visit Paso Robles Instead of Napa For Wine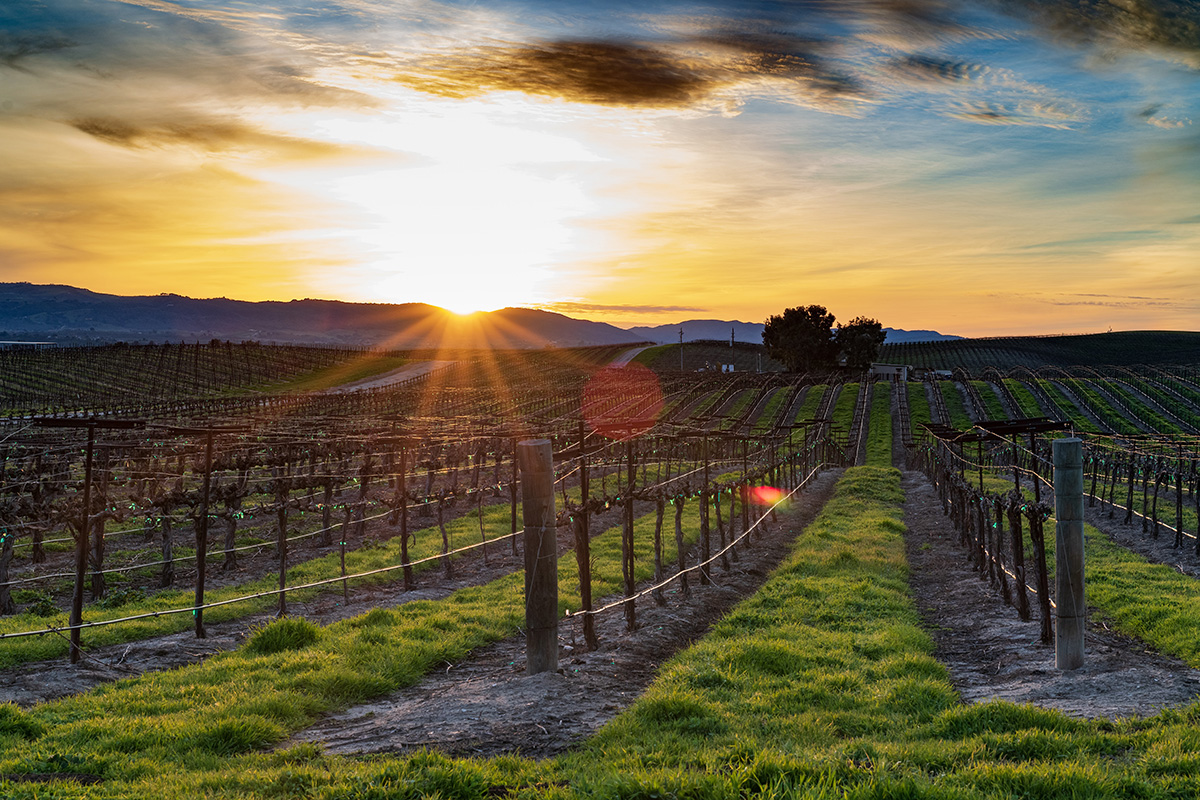 California wine country is always a great place to visit no matter what time of year it is. The weather is typically mild and comfortable and there are always events and other activities going on. But which wine region should you visit?
While napa may be the most well-known wine region in California, we would argue that it comes in second when compared to Paso Robles.
Of course we're going to be a little bias when it comes to California wine regions, since Paso Robles is our home, but there are good reasons why you should consider visiting Paso Robles instead of Napa if you're looking for an amazing wine experience.
Paso Robles Wine Country vs. Napa
If you're looking to enjoy some of the best wine in the country, while not having to deal with the popularity of Napa, then we highly recommend checking out Paso Robles when deciding on where plan your next wine country vacation.
Tasting Room Availability
Paso Robles wine country is beginning to gain popularity over the other wine regions in California, but because it's still a hidden gem, you won't be fighting for reservations at all of the tasting rooms.
Yes, a reservation is always recommended, especially if you plan to visit some of the more popular tasting rooms in Paso, but if you have some down time and are just looking for a place to relax and enjoy a few glasses of wine, then you should have no problem walking up to most tasting rooms and finding a place to sit.
Weekends in the summer can become more crowded, as people begin to travel more, but in general, most tasting rooms will have room for a smaller group if you're looking for a last minute seat. This is great if you aren't the type to lock yourself into certain places, or if you don't want to have to worry about leaving one tasting room too quickly in order to make it to another reservation.
Affordability and Cost
Because of the reputation that Napa has built up over the years, you will often find that the wine, as well as the tasting packages, can become a little pricey.
Paso Robles prides itself on delivering quality wines and quality experiences, without having to spend an arm and a leg. Of course you're still going to have some more expensive bottles of wine, if you're looking for that sort of thing, but tastings themselves are typically very affordable and the tasting fees are often waived if you purchase a bottle.
In Napa, it's not uncommon for you to spend up to $50 per person on a tasting session, which is unheard of in the Paso area. Tastings on average in Paso Robles will typically cost between $10-25 per person, so even if you don't decide to purchase any bottles from certain wineries, you're not left feeling like you wasted your money or didn't get what you paid for.
Approachability
In larger wine regions, with more wineries and visitors, like Napa, you can expect places to be a little more crowded. Because of the amount of people that visit the tasting rooms in Napa each year, you may not be able to have the more intimate tasting that you might desire.
The Paso experience allows you to relax, enjoy your wine, while also being able to ask questions about the wine, discuss the different properties of the wine, event talk with the winemaker about what they were trying to accomplish with their process.
Having a more intimate setting allows you to be more comfortable and actually take in all that the different wines have to offer. Our winemakers and tasting room staff in Paso take pride in what they do and are happy to help you understand more about the winemaking process as well as the ideas behind the wines that they are creating.
If you're looking to gain a better understanding of wine and educate yourself a bit more about the processes that go into making wine, then you'll get a better opportunity to do so in Paso than you would in the more popular Napa.
Non-Winery Activities and Accommodations
When most people think of Napa they think of wine and only wine. There are more things to do in Napa than just wine, but when visiting Napa that is the one thing that most people are visiting to experience.
In Paso Robles, there are a variety of different things you can do, places to visit, and restaurants to experience while visiting. And while we are a town based around on wines, we are also so much more than that.
Our restaurants are some of the best in the country with incredible chefs relocating to Paso with dreams of opening new and exciting dining locations for our visitors to experience. You'll find food from all different areas of the world that pair exceptionally well with the wines we offer, while also finding some great casual dining experiences and cocktail centric restaurants that cater to those looking for a break from wine.
Tin City is a new area just outside of downtown Paso Robles that offers unique tasting experiences ranging from wine to beer and ciders. So if you want to try something different, this area has become quite the popular Paso destination over the last couple years.
Live music, food trucks, and more round out Tin City's walkable experience, and in some cases can be even more popular than some of the wineries.
Hiking trails, museums, and boutique shops are all within close proximity to the wineries and downtown Paso Robles as well. So be sure to check out all that Paso has to offer when visiting, and enjoy the Paso Wine Region for all it has to offer.
Paso Robles or Napa, Which Should You Visit?
While you may think that Paso doesn't have as much to offer as Napa, it's probably because you don't know anyone that has visiting Paso yet.
Napa is more talked about in pop culture and the media, but word-of-mouth may tell a different story. You may even be surprised to find out that the Paso Robles wine region is actually larger than Napa, overall, and produces more varieties of wine than Napa does. Napa does have more wineries within its region, but Paso likes to focus on quality over quantity.
We promise that if you give Paso Robles a chance, next time you're looking to experience wine country, you won't be disappointed.