Picking the Best Wine Gift This Holiday Season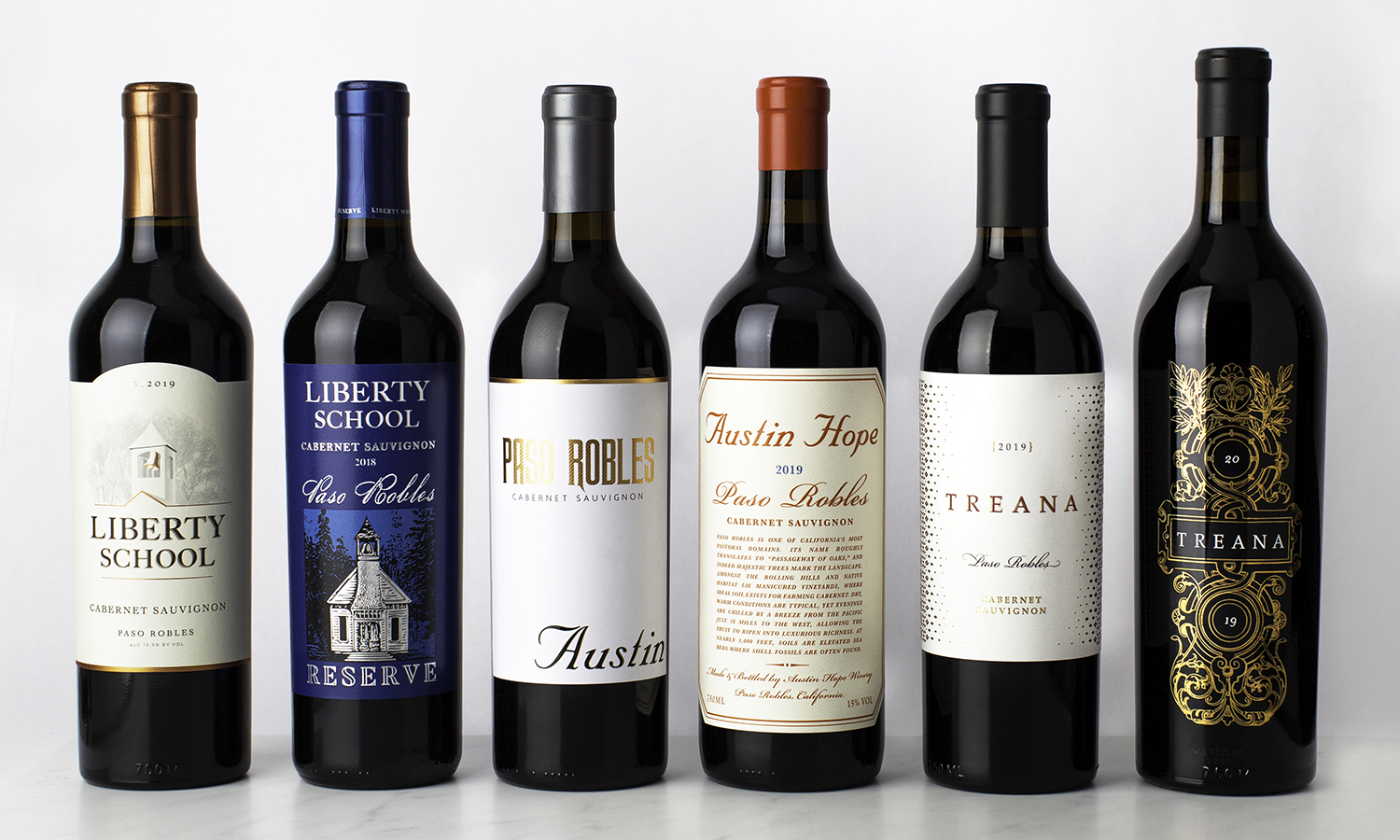 With the holiday season upon us it's time to start thinking about all those gifts you need to buy. Whether it's gifts for family, co-workers, friends, or teachers, finding the right gift can be stressful. Thankfully, for those of age, wine makes for a great gift for nearly any occasion.
At Hope Family Wines we have put together a few incredible wine gift specials for the holidays. We've got gifts for those that love wine and want to try as many different flavors as possible, to those wine drinkers that just love a nice glass while they sit on the couch eating chocolate while watching a movie.
Just because wine is an easy gift to give, doesn't mean it can't be thoughtful and exciting.
Wine Gift Packages from Hope Family Wines
A Cabernet for All of your Holidays
This gift set is perfect for the wine lover in your life. Our "A Cabernet for All of your Holidays" set comes with six bottles of our incredible Cabernet red wines. Austin Hope prides himself on creating some of the best Cabernet Sauvignon wine in all of the United States, and his passion shines through with these bottles.
Cabernet Sauvignon will pair great with holiday meals and will provide an excellent opportunity to try one of the best Cabernet Sauvignon wines in all of the world.
This gift option comes with one of each of the following bottles of wine:
Liberty School Cabernet Sauvignon v. 2019
Liberty School Reserve Cabernet Sauvignon v. 2018
Austin Cabernet (non vintage)
Austin Hope Cabernet Sauvignon v. 2019
Treana Cabernet Savignon v. 2019
Treana Red v. 2019
World Class Wine & Chocolate Pairing
Looking for a gift that combines both wine and sweets? Our "World Class Wine & Chocolate Pairing" combines two incredible bottles of wine with the perfect pairing of chocolates.
This gift set brings together our Austin Hope Cabernet Sauvignon v. 2019 and our Mourvèdre 2019 wines with exclusively made chocolates from luxury chocolatier Sheila Kearns.
Each box set arrives in a beautiful Austin Hope linen gift box and will include five hand painted chocolates to pair with your wine.
This gift is perfect for the wine enthusiast with a sweet tooth. These exclusively made chocolates pair incredible well with some of our best wines to help bring out the flavors of both the wine and the chocolates.
Big Bottles Create Memories!
Our third offering this holiday season is a magnum bottle of wine that is sure to be a hit. Who doesn't love a gigantic bottle of wine? Plus, it's perfect to share during a holiday gathering.
This magnum bottle of our Austin Hope Cabernet v. 2019 will arrive in a beautiful linen Austin Hope gift box and will make a great gift for the wine lover in your life.
Hope for the Holidays
Want to combine great wine with our incredible estate grown Austin Hope Olive Oil? Our Hope for the Holidays gift package includes a bottle of our iconic 2019 Austin Hope Cabernet Sauvignon, a bottle of 2020 Austin Hope Chardonnay, and a bottle of our amazing olive oil.
This gift is perfect for that wine drinker who loves to spend their time in the kitchen.
From The Estate
Just like our World Class Wine & Chocolate Pairing offering, we are also offering a wine and chocolate pairing featuring wines directly from the Hope Family Estate.
In addition to luxury chocolates by Sheila Kearns exclusively created for Austin Hope Wines, you will also receive a bottle of our 2019 Austin Hope Grenache and a bottle of our 2018 Austin Hope Syrah.
Our "From the Estate" gift package is a great way to experience different types of wines while pairing them with some incredible, and exclusive, chocolates. This is truly a perfect holiday gift for any wine lover.
The Perfect Wine Gifts
Austin Hope and Hope Family Wines offers a variety of delicious and award-winning wines that any wine lover would love to receive as a gift this holiday season, but sometimes it's hard to know everyone's different tastes.
Casual Wine Drinker
For the casual wine drinker, we would suggest a bottle or two from our Treana, Liberty School, or Troublemaker wine lines.
These wine groups offer exquisite flavors at a reasonable price. With our Treana brand you're going to get a few different varietals like Cabernet Sauvignon as well as Chardonnay. Sometimes a robust Cabernet Sauvignon can be a little much for a casual wine drinker, which is why we developed wines geared more towards the person that enjoys a good wine but isn't into the specifics of the wine.
Our Liberty School and Troublemaker wines offer incredible red wines that even the most seasoned of wine drinkers will enjoy.

For the Wine Lover
If you're buying a gift for someone who absolutely loves wine and loves trying different wines, we of course have to recommend our Austin Hope Cabernet Sauvignon. Our Austin Hope Cabernet Sauvignon v. 2018 was ranked #7 in the Top 100 Enthusiast Wines in the world according to Wine Enthusiast magazine which just goes to show how much pride Austin Hope has in his wine.
The Austin Hope line offers a number of different varietals that are sure to impress even the most seasoned of wine drinkers. You can't go wrong with any of the wines at Hope Family Wines, but if we had to recommend one of our brands for the wine lover in your life, we would recommend the Austin Hope line.
Wine and the holidays seem to go hand-in-hand, and what better way to show the people closest to you how much you appreciate them than with a great bottle of wine from a family-owned winery. Happy Holidays from all of us at Hope Family Wines!