Fun Things to do in Paso Robles This Winter [2022]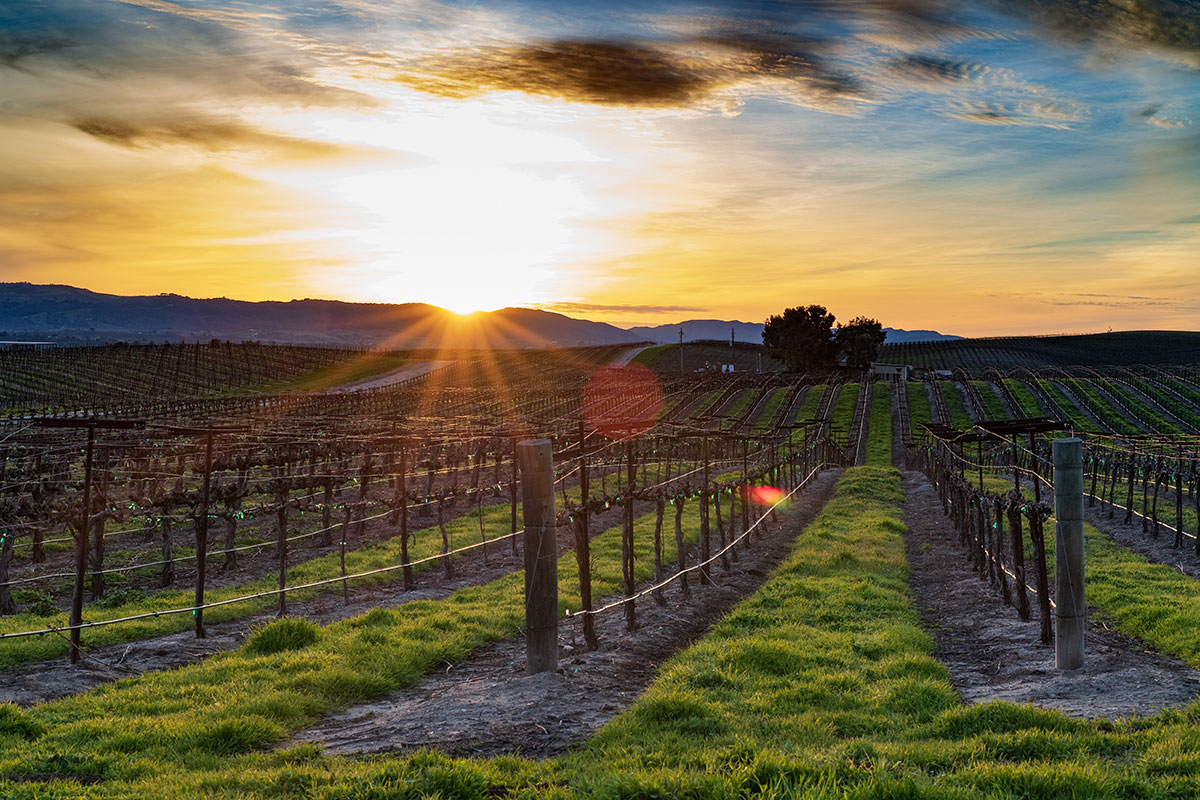 If you're looking to get out of town for a few days, maybe escape the snow and frigid weather of your hometown, then Paso Robles, California is a great destination to visit.
Even if you're from the Paso Robles area, the wintertime is perfect for getting out there and experiencing the different things the town has to offer.
With the average temperature in Paso Robles hovering in the low 60's during the day, this is a great opportunity to get outdoors and do some of the things you may not have wanted to do during the hot summers. There are also plenty of indoor adventures and experiences to explore as the year comes to an end.
While it's hard to think of our favorite Paso winter activities, here are a few fun things you can do in Paso Robles this winter.
Winter in Paso Robles
Visit a Winery
Regardless of what time of year it is, the best thing to do in Paso Robles is to visit as many wineries as you can!
There are more than 200 different wineries in the Paso Robles area most of which are family owned and operated. We love nothing more than to entertain guests and to treat them to a sample of the products that we make.
Winter is a great time to visit a winery as the temperatures have cooled off from the summer heat and you can enjoy both the inside and outside tasting areas that various wineries have to offer.
Revisit old favorites while venturing out and trying some wines you may have never heard of. Paso Robles is wine country, and it wouldn't be a trip to Paso without visiting a few wineries.
Go on a Hike
With the weather remaining cool during the winter months, now is a great time to go for a hike. Summer can be a little too hot, but the fall and winter months in Paso provide for a great climate for hiking.
There are number of hiking trails throughout Paso and the surrounding area that are a great way to get outside and get your blood pumping. Paso Robles and San Louis Obispo hiking trails will let you experience everything from scenic ocean views to mountain tops you'll never forget.
You may have to drive a short distance out of Paso Robles to reach some of these hiking trails, but we promise the drive will be worth it.
Visit a Museum
Museums are a great way to learn about the history of a new area, especially when the weather is a little cooler.
Paso Robles has a number of museums within the city limits, but there are also places like Hearst Castle, Old Mission San Miguel, and the Templeton Historical Museum located just outside of town.
If you're looking for some great museums in Paso Robles to visit, we recommend the Estrella Warbirds Museum, which is an aviation museum dedicated to the restoration and preservation of military aircraft and vehicles. The Paso Robles Pioneer Museum gives you a great look at the history of Paso Robles during the 19th and 20th centuries. If you want to learn more about our amazing little town, you don't want to miss this opportunity.
And finally, if you've got the kids with you, the Children's Museum at the Paso Robles Volunteer Firehouse is a great way to spend some time. There are a number of fun exhibits that children can play with and on, all while honoring the heritage of the volunteer firefighters in the area.
Whether it's a rainy day, or you just want to take a break from the wine, these museums are a great way to get a historical look at our region.
Holiday Events in Paso Robles
Here in Paso Robles, we love to celebrate the holidays during the winter. There are a number of different holiday themed events you can find happening in Paso as the weather begins to cool off.
A couple of our favorite things to check out during the holiday season are the Field of Lights at Sensorio and the Christmas lights on Vine Street.
The Field of Lights at Sensorio is a self-guided walking tour through the incredible field of lights and light towers. These art installations were constructed by acclaimed artist Bruce Munro and features more than 100,000 stemmed fiber optic spheres that illuminate the landscape in a way you've never seen before.
If you're looking for something more geared towards Christmas, then the Christmas lights on Vine street are a great way to get into the holiday spirit. The residents of Vine street out do themselves every year with their incredible light displays. Drive slowly through the neighborhood as you bask in the visual greatness that the community has put together.
Visit the Hot Springs
One great way to relax during the cool winter months is to visit the Paso Robles Hot Springs. There are three different locations in Paso Robles that you can visit to enjoy the hot springs, each of which offers a unique experience.
Franklin Hot Springs, Paso Robles Inn, and the River Oaks Hot Springs Spa all offer access to these hot springs as well as a variety of different spa related activities.
If you're looking for a truly relaxing getaway, then a visit to the hot springs is where you want to be. Enjoy a nice glass of wine as you relax and let your worries melt away!
Paso Robles Winter
Paso Robles is a great time to visit all year round, but when the temperature drops a little, it's a perfect time to enjoy some of the great things the city has to offer. From museums and wine tasting to hot springs and holiday lights, Paso Robles is a great place to visit this winter!